PFG Australia Fire Relief 2020
On Saturday 15th February 2020 Eddie from Sheather's Machinery proudly delivered a 80HP Kioti tractor donated by PFG Australia to assist the volunteer organisation Blaze Aid.
PFG Australia partnered with eight (8) of their dealerships in fire affected areas to create a "Fire Relief Program 2020" with the aim of assisting farmers and communities that have been ravage by Australia's recent bushfires. Read more about PFG Australia Fire Relief here http://www.pfgaustralia.com.au/fire-relief-2020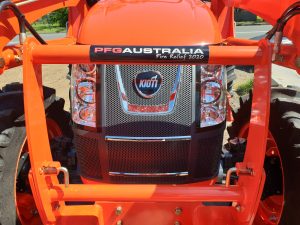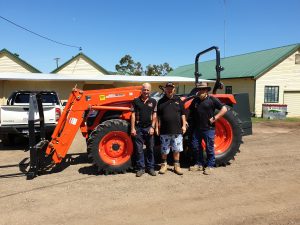 Blaze Aid Wingham has been operational since November 18th 2019 helping properties in need on our beautiful Mid North Coast try and get back on track. On meeting the coordinators John and Ian and some of the current volunteers, you could sense the assistance this new machine would provide the team. Read more about the Wingham branch of this organisation here https://blazeaid.com.au/wingham-2019/
Eddie took some time to teach John how to use the machine, go over the features and run through a trial of loading fencing posts and wire pallets which were previously being loaded by hand.
As a local family owned and operated business, Sheather's Machinery is extremely proud they could be part of such a generous and helpful donation to our community.